Drumming For The Frogs is on for May 19th in San Francisco!
Dear SAVE THE FROGS! Supporter,

Please join me at San Francisco's Sharp Park May 19th for Drumming For The Frogs, a musical protest against the City of San Francisco's illegal killing of endangered California Red-Legged Frogs. Please bring a drum and a friend, and spread the word: this is an incredible opportunity to make our voices (and drums!) heard on a day when politicians who oppose environmental protections will be visiting Sharp Park. This will be fun and educational, plus it's great to be ACTIVE! I can't wait to see you there!
---
Please post this flyer!
Please post this flyer to help spread the word! Left click to download it.
---
Please RSVP!
Please RSVP here to help us predict attendance, and so we can send you event updates. Thanks!

Pseudacris cadaverina photo from Anza Borrego State Park, CA, by Michael Starkey
---
Need a ride to the event?
We are working on a carpool system for frog lovers who need a ride to the event, so if you live in the Bay Area or Santa Cruz and want to come, please RSVP here and you will be able to let us know if you need a ride. no guarantees, but we'll try to get you hooked up!
---
Here's a great drum for you to buy and bring
Musician's Friend sells a great drum that can be delivered to your door for only $30 total! I have one myself, it's a darabuka from Turkey. I suggest the 6" version:
http://www.musiciansfriend.com/drums-percussion/schalloch-aluminum-darbuka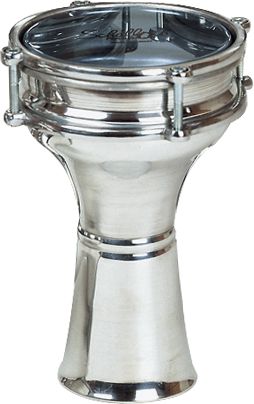 ---
Free drum lessons at Drumming For the Frogs
Feeling shy about your drumming skills? Or are you fired up and ready to dive in? Either way, I can give you a few basic tips at the event that will get you holding down a solid beat.
---
Drumming For The Frogs on Facebook
If you're on Facebook, please go join our event and spread the word via: http://www.facebook.com/events/306564659419938/
---
SAVE THE FROGS! has cool magnets

Spice up your refrigerator with one of our cool new magnets. Or give one as a gift to a frog-loving friend and help spread the word!
These awesome 3x8" SAVE THE FROGS! magnets feature the blue poison dart frog (Dendrobates tinctorius) and Southern Orange-eyed Treefrog (Litoria chloris). All magnets are fade resistant and made of 50% recycled material. These magnets are perfect for your car or freezer, and there is no glue or adhesive material to worry about. Of course all magnets come with a free SAVE THE FROGS! bumper sticker! And all proceeds benefit amphibian conservation...so order a couple now!
---
I can't wait to drum with you for the frogs!
Thanks for all your support,
Dr. Kerry Kriger
Save The Frogs Founder, Executive Director & Ecologist

Drumming in Telascica National Park, Croatia - 2008, when SAVE THE FROGS! was still embryonic.